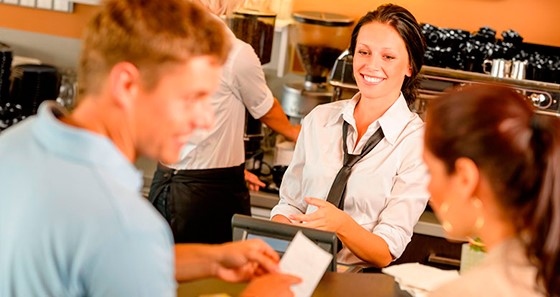 Above and Beyond Customer Service
By Shep Hyken
3 min read
How would you like your customers to describe your customer service? One of the highest compliments you can receive is when customers say, "They have the best customer service. They go above and beyond."
I've heard this phrase repeatedly in the last week as four completely unrelated people have told me about their "above and beyond" customer experiences.
Most of these people were using the phrase to describe an over-the-top WOW customer service experience, but my definition of "above and beyond" is a little different.
Why is it different? Well, as I've written before, it is not possible to deliver an over-the-top WOW experience every time you interact with a customer. That type of customer service is usually reserved for times when you have the opportunity to solve a customer's problem or dilemma, or even a complaint. It's great when you have the chance to deliver great customer service in the event of a problem, but those are isolated incidents.
Consider an average company. And the word average could be used to describe most businesses. As you go throughout your day and come in contact with various types of companies, I would venture to say that most deliver just an average level of service, nothing that would stand out as a memorable experience. Unless you have a problem or complaint, you most likely receive the average company's average level of customer service in your day-to-day dealings.
But by my definition of above and beyond, you can stand out in the customer's mind. That definition is this: deliver service that is just a little above average, and do it all the time. The best companies know this, and that is why they are recognized as the best. Where customers have become used to average service, they deliver just a little bit more. And they do it every time – that's what really makes the difference.
And when there is a problem or complaint? They step up the service even more and do what it takes to make things right with the customer. This all adds up to an above and beyond customer service experience, and the result is a loyal customer who says, "This is an amazing company to do business with. And if I ever have a problem, they really take care of me. I can count on them."
Do your customers think this way about you? Or would you fall into the average category? Just be consistently better than average and your customers say you go above and beyond. They will think of you as AMAZING!